J.L. Geisler is a Michigan manufacturer of:
These small and light self-inking stamps are made with built-in ink pad. The pad is easily replaceable and provides thousands of impressions and transparent bottom edges allow for precise alignment.
MaxLight pre-inked stamps give the highest quality impression, produce the best detail and are durable and easy to use. Pre inked for thousands of impressions, Flash Pre inked stamps do not require the use of a separate stamp pad and can be re-inked for the lifetime of the stamp.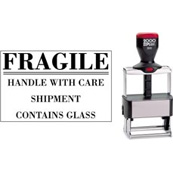 Self-Inking Rubber Stamps
A distinctive heavy-duty stamp designed for frequent and long-term use. The imprint occurs in a soft, round stamp motion.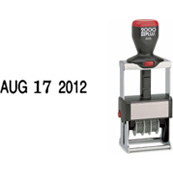 Ergonomically designed for smooth oscillation and crisp imprints for daily office use. Available in self-inking, non-self-inking and special setups to suit your needs.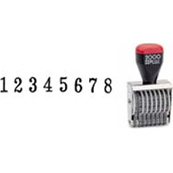 Numberers
Automatic, self-inking and manual models in range of sizes and configurations to handle your tasks.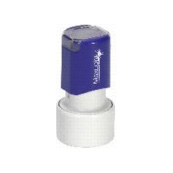 Inspection Stamps
Inspection stamps, can help save you time, money, and errors. Inspection stamps can be used for a variety of applications including quality assurance, quality control, initialing, coding, accept and reject stamps, or any custom message. They are available in a variety of stamp styles including Self Inking, Pre Inked, Rubber.
Inks and Pads
Using the correct ink for your application is critical for quality lasting impressions. We stock inks and pads for the office, industrial use and that meet military spec requirements. Available from slow to fast drying in range of colors for almost any surface.
Seals
We carry a complete line of Notary, Corporate, and Professional Seals made to your state's requirements. Our embossers are made with a solid metal frame, available in both pocket and desk style. For heavy use we also carry electric seals with custom impressions.
Traditional Wood Handle Stamps
Traditional Rubber Stamps are an economical option for any stamping need and requires the use of a separate stamp pad to ink. Custom Rubber Stamps are perfect for special ink needs and are available in a variety of sizes and can be personalized with your custom message.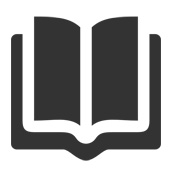 Contact us for more information about our rubber stamp products.